Acupuncture in Laramie, WY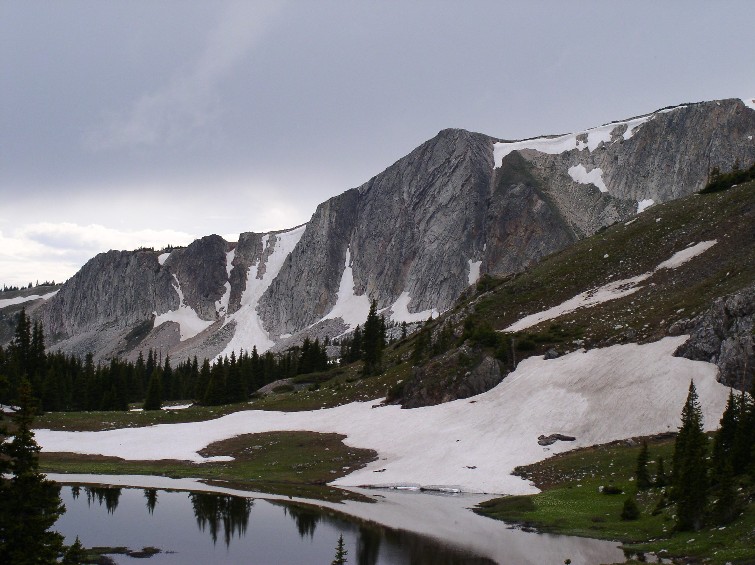 Hugh's Acupuncture Clinic is proud to be serving the Laramie, WY area!
Laramie, Wyoming is nestled in the middle of the finest four-season outdoor recreation areas in the West including the Snowy Range, and the Medicine Bow-Routt National Forests home to world-class rock climbing at Vedauwoo. Laramie is also home to the University of Wyoming, the state's only 4-year educational institution.
Acupuncture effectively treats a number of health issues. Please follow the link to the acupuncture page to learn which health problems respond best to Chinese medicine. Also, feel free to browse my website to learn more about the other helpful aspects of acupuncture and Chinese medicine.
Driving directions from Laramie to Hugh's Acupuncture Clinic
Start out going SOUTH on S 5TH ST toward E GRAND AVE/I-80-BL/US-30.(0.04 mi)
Take the 1st RIGHT onto E GRAND AVE/I-80-BL/US-30.(0.1 mi)
Take the 2nd LEFT onto S 3RD ST/US-287 S. Continue to follow US-287 S (Crossing into COLORADO).(60.6 mi)
Turn LEFT onto CR-54G/US-287/CO-14. Continue to follow US-287 S.(5.2 mi)
Make a U-TURN onto S COLLEGE AVE/US-287 N.(0.3 mi)
1304 S COLLEGE AVE STE 7 is on the RIGHT.
Your destination is 0.25 miles.
Acupuncture Clinic Details
Where: 1304 S. College St. Suite 7, Fort Collins, a little over an hour from Laramie
When:Follow this link for hours
How much: Initial visits – $80, Follow-up visits – $65
For appointments contact: Hugh Castor at (970) 215-7419 or email at [email protected]