Acupuncture in Loveland, CO
Hugh's Acupuncture Clinic is proud to be serving the Loveland, Co area!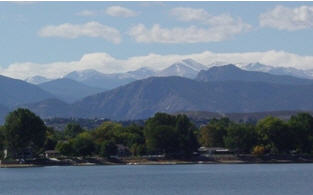 Loveland, Colorado was recently rated among the top 100 best places to live by CNN. Situated just to the East of Rocky Mountain National Park, Loveland is the second most populous city in Larimer County and the 14th most populous in Colorado. With an average of 300 days of sunshine per year, Loveland is a perfect place to enjoy the outdoors year-round.
Acupuncture effectively treats a number of health issues. Please follow the link to the acupuncture page to learn which health problems respond to acupuncture. Also, feel free to browse my website to learn more about the other helpful aspects of acupuncture and Chinese medicine.
Directions From Loveland to Hugh's Acupuncture Clinic
Start out going SOUTH on N CLEVELAND AVE/US-287 S toward E 6TH ST. (0.02 mi)
Take the 1st LEFT onto E 6TH ST. (0.07 mi)
Take the 1st LEFT onto N LINCOLN AVE/US-287 N. Continue to follow US-287 N. (12.1 mi)
1304 S COLLEGE AVE STE 7 is on the RIGHT.
Your destination is .25 miles.
Acupuncture Clinic Details
Where: 1304 S. College St. Suite 7, Fort Collins, 12 miles from Loveland
When:Follow this link for hours
How much: Initial visits – $80, Follow-up visits – $65
For appointments contact: Hugh Castor at (970) 215-7419 or email at [email protected]