Tai Chi Class
Learn a short, Yang Style Tai Chi Chuan in a fun, informative atmosphere with a qualified instructor.
Discover the health benefits of Tai Chi Chuan – such as deep relaxation, increased flexibility, strength, balance, and coordination, improved energy and focus, and much more!
Learn the core principles that make this martial art "the Grand Ultimate" and find out how they can be used to enhance one's life.
Although this class will emphasize Tai Chi Chuan's health benefits, occasionally we will also look at martial applications and practices such as push hands in order to realize its deeper aspects.
Seasonal Qigong for health maintenance is included in each class!
When: Thursday, 6:00 –7:00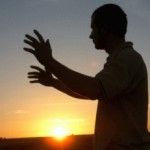 Where: Empire Grange at 2306 W. Mulberry
How much: $10 per class
Contact: Hugh Castor L. Ac., 970-215-7419
Email: [email protected]
Classes are on-going- Feel free to call with any questions.
*Current classes will be conducted with masks as mandated by the county.